Puppy and Dog Training Day School
Immersive Training Without Missing Your Dog
Feeling overwhelmed by training your dog but don't want to be away from him for weeks?  Let us do the heavy lifting in our day school program and let you enjoy the cuddles. 
Day school has all the same perks of our board and train program but you don't have to wait for a vacation or be away from your dog to get the benefits of professional training. 
Drop off your dog to our 6+ acre farm in Perkasie where they'll receive a minimum of 5 personalized training sessions each day.  Pick them up tired and with better manners in the afternoon and in a couple of weeks, you'll be well on your way to a happy, trained dog. 
Our day school training camp is the only of its kind in Pennsylvania.  Your dog visits our 6+ acre farm Monday through Friday for a fun but intensive learning experience. 
Our team of certified dog trainers will work with your dog each day to teach important skills and manners focused on improving their behavior at home and in public. The dogs in our program receive the most one on one instruction of any board and train program out there with a minimum of 5 training sessions each day.  This means that they have more successful repetitions of good behavior creating more muscle memory and better transfer of good behaviors to the home environment. 
We start with drop offs between 8:00am and 9:30am.  Once your dog arrives, our team gets right to work on training sessions for your dog which run until about 4pm daily.  During this time your dog will receive 5+ training sessions that typically range from 10-20 minutes each.  At 4pm, we start pick up appointments for the day.  At pick up, we'll spend a quick 5 min to recap your dogs day, let you know any important observations and then send you home with a tired dog.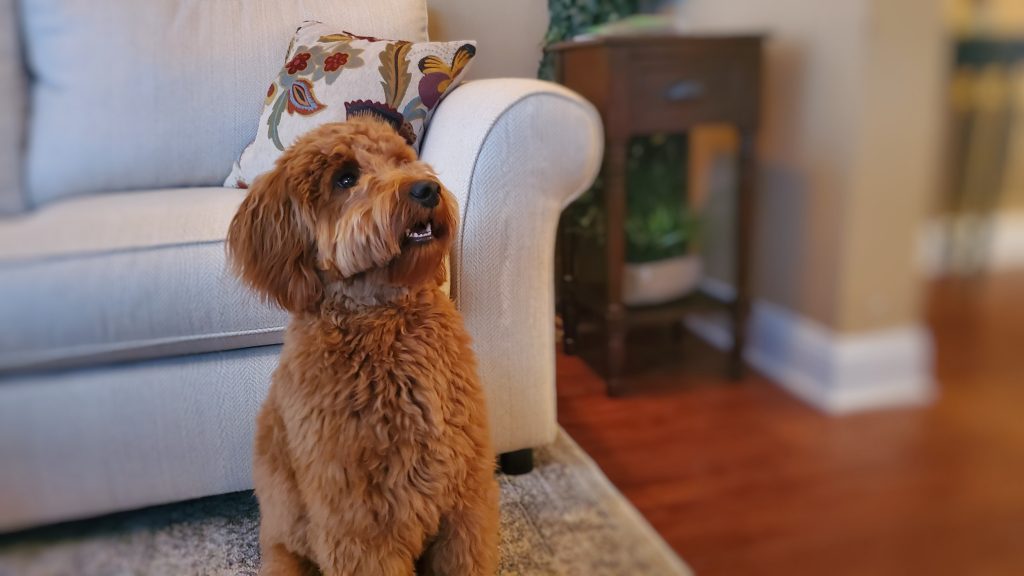 Our trainers complete a weekly intake assessment each Monday to determine your dog's baseline behavior and plan for the week's training
Your dog will receive a minimum of five training sessions per day with multiple trainers to instill and proof their new skills
Trainers will track behavior & training progress, adjusting as needed throughout the program
Provide daily instructional videos in our private online group to share insights about your dog's training, explain what they've learned and instruct you on how to implement their new training
We include you in the learning process with weekly video reviews and personalized go home instructions
When your dog comes home:
You'll continue where training left off with our support
Follow up private lessons are included at your home, our facility or virtually to make sure you understand and successfully implement training at home
Lifetime support is always just an email away for a little reassurance or guidance
Alumni support sessions are included with your program and held at least twice a month at our facility for extra practice and guidance from our trainers
The first step is a consultation with one of our trainers.  This scheduled call usually takes 15-20 minutes and is the best way for our trainers to learn more about your needs for your dog and to discuss the details of our programs to determine the best fit. 
** Please note that day school programs are not suitable for separation anxiety or human aggression. **
Day School programs are great for:
Puppy and new rescue socialization
Increasing confidence
Leash manners (not pulling)
Settling in the house 
Basic obedience (sit, stay, down, come when called, etc.)
Reactivity on leash (not pulling to or barking at dogs or people)
Responsiveness around distractions
and so much more… 
Interested in our day school program ?  Great!  The first step is a conversation with one of our trainers to determine if our stay and train program is a good fit for your dog. 
 Schedule a phone consultation now to start the conversation.
** Please note that our day school programs are not suitable for separation anxiety or human aggression.  **