Puppy Board and Train Camp
Turning Puppies into Good Dogs!
Struggling wih your puppy?  
You aren't alone!  Most people feel overwhelmed after bringing a new puppy home!  From the potty training to curbing puppy biting and the evening zoomies, it can be a shock to create a new routine and adjust to life with a small landshark. 
Our puppy board and train program gives you and your puppy a paw up on learning and creating a healthy rountine and boundaries setting your puppy up to have less of a "teenage" phase and to be a better behaved adult dog. 
Camp style learning is the best of training and socialization for puppies over 10 weeks old.  Multiple daily sessions with our trainers (and other dogs) along with learning for the family is the foundation you've been looking for!
Board and train is great for busy professionals, families with children running from activity to activity and for keeping your puppy learning and on a schedule while on vacation. 
Let's chat about the program and if it's the right choice for your puppy!
How Puppy Board and Train works:
Our training camp is the only of its kind in Pennsylvania.  Your dog stays on our 6+ acre farm in Perkasie, PA for a fun but intensive learning experience. 
Our team of certified dog trainers will work with your puppy each day to teach important skills and manners focused on improving their behavior. 
Each day, we will work with your puppy to create a consistent and manageable schedule while paying special attention to:
Creating a consistent, reliable and repeatable potty schedule
Teaching calm behavior 
Setting a solid foundation of obedience
Providing essential socialization with dogs, people and preparng for the vet
Our program is the best in the area for puppies as we focus on a quality experience for puppies and their people!
We provide the most one on one instruction of any board and train program out there with a minimum of 5 training sessions each day. (more sessions per day means your dog has better retention of what they've learned)
We maintain a maximum 3 dog per 1 trainer ratio for more attention per dog and better results. 
You are an important part of the learning process!

Daily and weekly summary videos so you know exactly how to work with your puppy plus our exclusive online learning library
Our programs are designed to run Monday through Friday so you aren't without your puppy for weeks at a time!
The owners live on property so there is 24/7 care and monitoring to keep puppies safe, happy and prevent accidents.  Weekend boarding is available during the program on a limited basis and for an additional fee.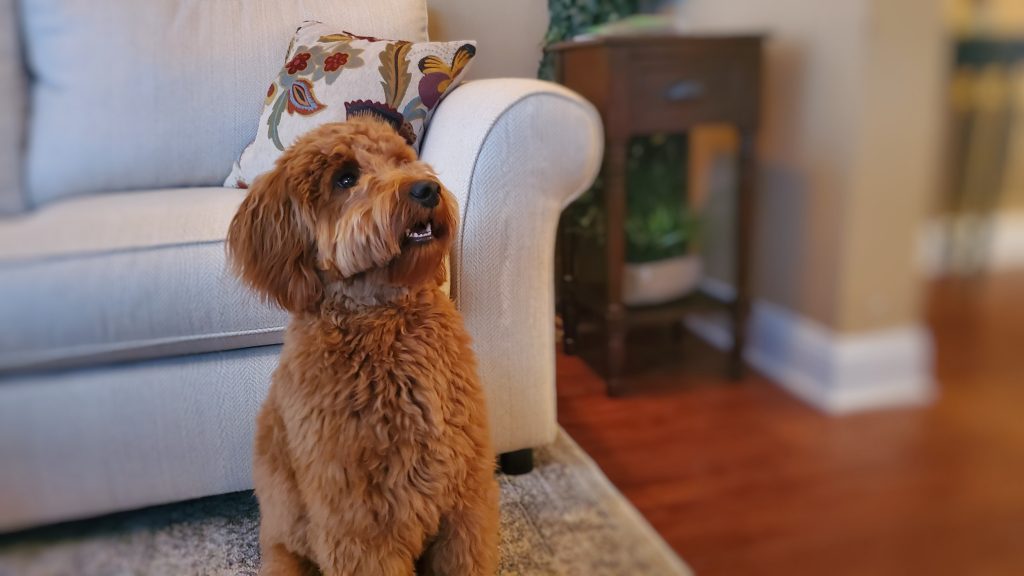 During Puppy Training Camp:
Our trainers complete a weekly intake assessment to determine your dog's baseline behavior and plan for the week's training
Your dog will receive a minimum of five training sessions per day with multiple trainers to instill and proof their new skills
Trainers will track behavior & training progress, adjusting as needed throughout the program
We provide daily instructional videos in our private online group to share insights about your dog's training, explain what they've learned and instruct you on how to implement their new training
We include you in the learning process with weekly video reviews and personalized go home instructions
When your puppy comes home:
You'll continue where training left off with our support
Follow up private lessons are included at your home, our facility or virtually to make sure you understand and successfully implement training at home
Lifetime support is always just an email away for a little reassurance or guidance
Alumni support sessions are included with your program and held at least a minimum of twice a month at our facility for extra practice and guidance from our trainers
While board and train jump-starts the training process making it much easier for busy families to implement new behaviors at home.  Board and train is just the beginning!  You'll receive instructions on how to use your puppy's new skills at home and have access to follow up support should you need it. 
*Please note that board and train programs are not suitable for separation anxiety or human aggression.  Please contact us about private lessons to deal with those behaviors. *
Let's chat about the program and if it's the right choice for your puppy!
Board and Train programs are great for:
Puppy socialization 
Leash manners (not pulling)
Impulse control (around toys, people and other animals)
Polite manners for greetings
Settling in the house
Coming when called
Reactivity on leash
Responsiveness around distractions
and so much more… 
*we are not a boarding kennel and do not offer boarding to the public*
Interested in our board and train program ?  Great!  The first step is a conversation with one of our trainers to determine if our stay and train program is a good fit for your dog. 
 Schedule a phone consultation now to start the conversation.