Imagine your well-behaved dog.
Certified dog behavior & training experts help Bucks County dog owners show their dog 
how to put their best paw forward. 
Showing you how to put your dog's best paw forward.
Our experienced team of Certified Dog Trainers and Certified Behavior Consultants provide you with proven methods for improving your dog's behavior and listening skills. 
Dog training done right the first time with Lifetime Support Program for peace of mind when life changes.  We are based in Perkasie, Pa on a 6+ acre farm and service areas within 30 minutes of our location. 
"The entire team was extremely supportive, helpful and always responsive. The two week training was the best investment we made!"
Let us help you get control of your dog's behavior so that you can have the dog of your dreams.
The first step is to schedule a time for one of our trainers to call you.  During the 15-20 minute call, we will ask questions to learn more about your dog and discuss options to determine the best fit for reaching your goals. 
Our team is committed to your life-long success with your dog that's why all of our programs have included lifetime support since 2012.  
You'll have access to help and guidance from our dog trainers long after your training program. 
Board and Train Camp
Immersive Training for Positive Results. Send your dog to our farm for a crash course in manners. Dogs get the full camp experience, rest on the weekend and come back to do it again. Video updates and private lessons keep the family involved! 
Puppy Training Camp
Designed to support your puppy's first year of growth and changes!  Our puppy camp includes a bonus referesher week and private lessons for extra help implementing good behavior habits at home.
Learn more ⇒ 
Reactive Recovery Program
Does Fido bark, pull or lunge on walks? We've designed a super supportive program that helps you connect with other dog owners like you while working with our Certified Behavior Consultant on improving your dog's reactive behavior.
Private Lessons
At our place or yours. Get customized, one to one instruction for the whole family. During weekly lessons, we'll coach you step by step on how to create desired behaviors and stop unwanted ones.
Day Training
Great for busy families who need an extra paw!  All the same perks as our immersive board and train camp but without missing Fido's nightly snuggles. Multiple training sessions daily with multiple trainers mean quick improvements with lasting support.
Group Classes
An affordable way to have fun with your dog while teaching him some new tricks!  Weekly classes go beyond the usual sit, stay and down to show you how to implement training in real life scenarios.
The first step is a consultation with one of our trainers.  This scheduled call usually takes 15-20 minutes and is the best way for our trainers to learn more about your needs for your dog and to discuss the details of our programs to determine the best fit.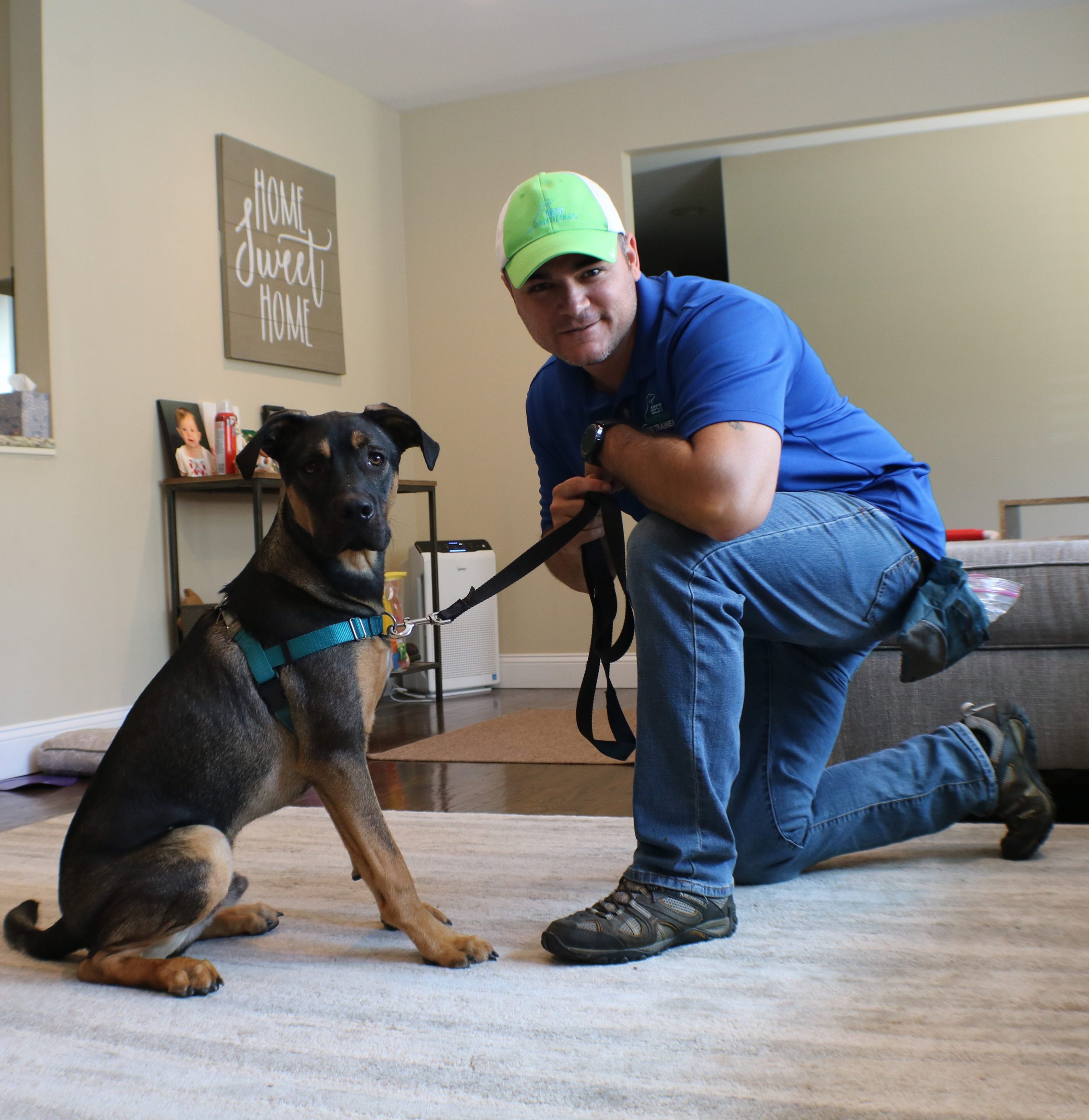 We're Best Paw Forward...
Certified, Veterinarian recommended dog trainers in Bucks County
Our team of highly experienced dog trainers and behavior consultants is committed to helping families eliminate stress and start truly enjoying their dog or puppy.  We welcome dogs of all breeds, ages and behavior issues into a program and have helped thousands of dogs in programs.
Ready to learn more about your options?
Let's chat!  Schedule a consultation or fill out the form to the right and we will send you some information about how our programs can help you.