Dog & Puppy

Group Training Classes
Group training classes are a great way to spend time with your dog.  Whether you are getting started on skills or just need a little extra help, we have a class for you!
Group Training Classes are a great affordable option for learning and having fun with your dog or puppy! 
Classes are held at our Perkasie facility located on Blooming Glen Rd in Perkasie Pa 18944.
Full address is sent in confirmation and reminder emails.
Visits to the property are BY APPOINTMENT ONLY. 
Sign up using the forms below.  Any questions regarding classes can be sent to info@bestpawforwardinc.com. 
Please do not schedule a phone consult to discuss class registration or questions.  FAQ can be found at the bottom of the page.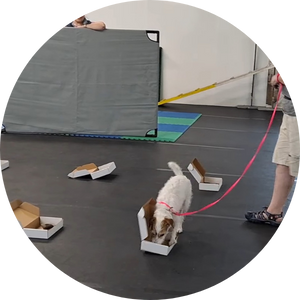 Adolescent Manners & Life Skills
Set a foundation of listening to last a lifetime! Go beyond sit, down or stay and show you how to include training into everyday life for a well behaved dog. Topics include basic obedience, proper greetings for guests, leave it/drop it, stay and recall.
Excellent class for adolescent dogs (8 months +) that need work around distractions and challenges.
Next sessions tbd (est. early March)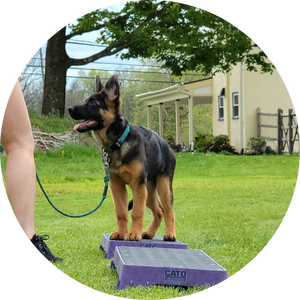 Puppy Training
Turn your distracted puppy into a wonderful listener with puppy class!
In addition to teaching sit, down and stay, we show you how to include training your puppy in everyday life for a well behaved dog. We'll learn essential leash skills to make going in public easy, show you appropriate greeting and play behaviors while also discussing socialization, potty training, biting and more.
For puppies up to 8 months old.
Next sessions tbd (est. early March)
*AKC S.T.A.R. Puppy testing available for dogs who attend all 6 classes *
Frequently Asked Questions
Does your dog pull you down the street when on leash?  This 4 week leash clinic will focus on improving your dog's attention on you and responding to the leash.  We'll work on proper position when on leash and not pulling ahead, criss crossing or lagging behind. 
This class is designed for friendly dogs that do not show reactive behavior (barking or lunging) toward dogs or people.  For work with reactive behavior, please see our Reactive Recovery Class. 
starts Wednesday, July 27th at 6:00pm for 4 weeks        $145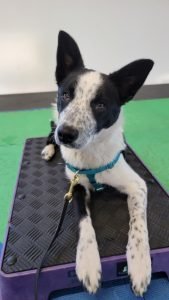 BrainBusters - Enrichment
Does your dog have endless energy?  Our BrainBusters Enrichment Clinic is here to help tire your dog out without overexercising or throwing fetch for hours a day. 
During the course of 4 weeks, we will give you enrichment ideas to keep your dog mentally stimulated and fulfilled without the need for miles of walking.  Topics include defining enrichment and when to use it. Learning "find it" games, creating puzzles for you dog and other fun games to keep your dog busy and happy. 
starts Wednesday, July 27th at 7:00pm for 4 weeks           $145